Bus Update: Bus #148 will not be running in the AFTERNOON the rest of this week. Bus #188 will not run morning/afternoon on Friday (2/25) and Monday (2/28). (An automated call with this information was sent this afternoon...if you did not get a call, please call us to update your phone information).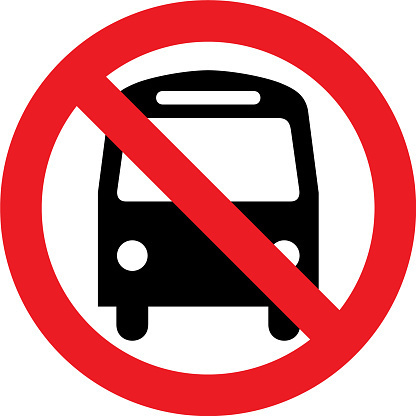 We hope everyone has a great Thanksgiving break. Enjoy your time with family and if traveling, be safe. We'll see everyone back on Monday, November 28th!

GOOD APPLE TIME!!!!!!!!!!!!!!! Way to go you guys....keep up the great work, Hawks:-)

It's almost time!! You will enter through the front doors for the Fall Festival. Games will be open down the main hallway and in the BLUE hallway. Silent auction, food, drinks and additional games will be in the cafeteria and gym. See you soon!!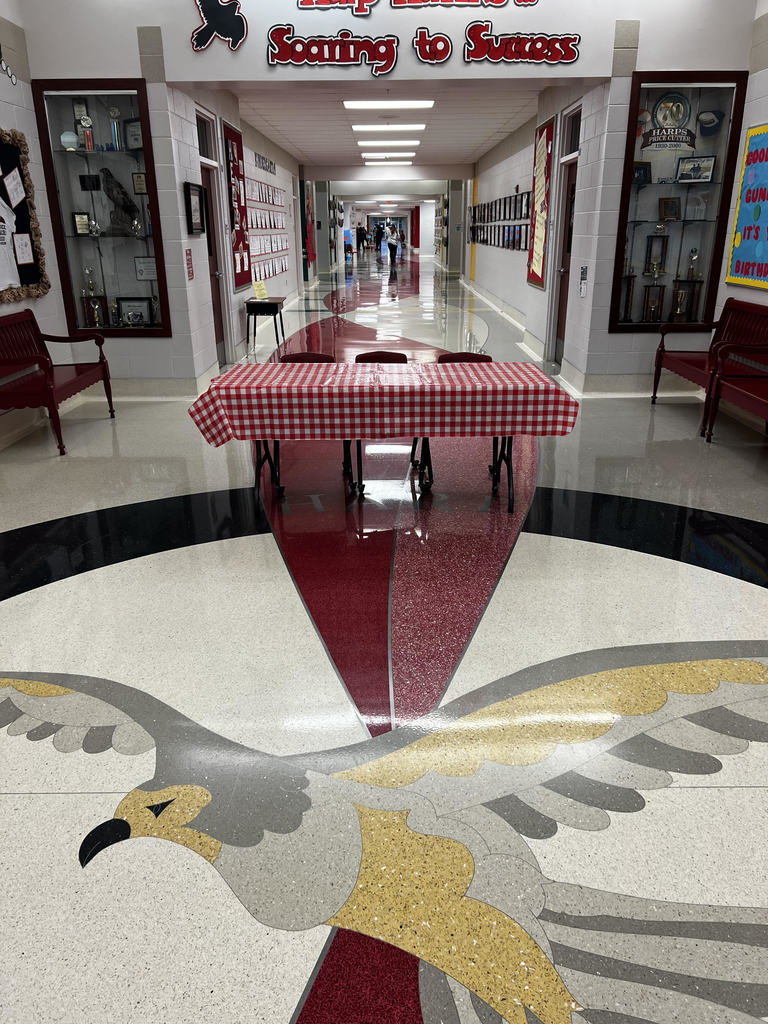 Take a look at these Good Apples!! Way to go Hawks:-)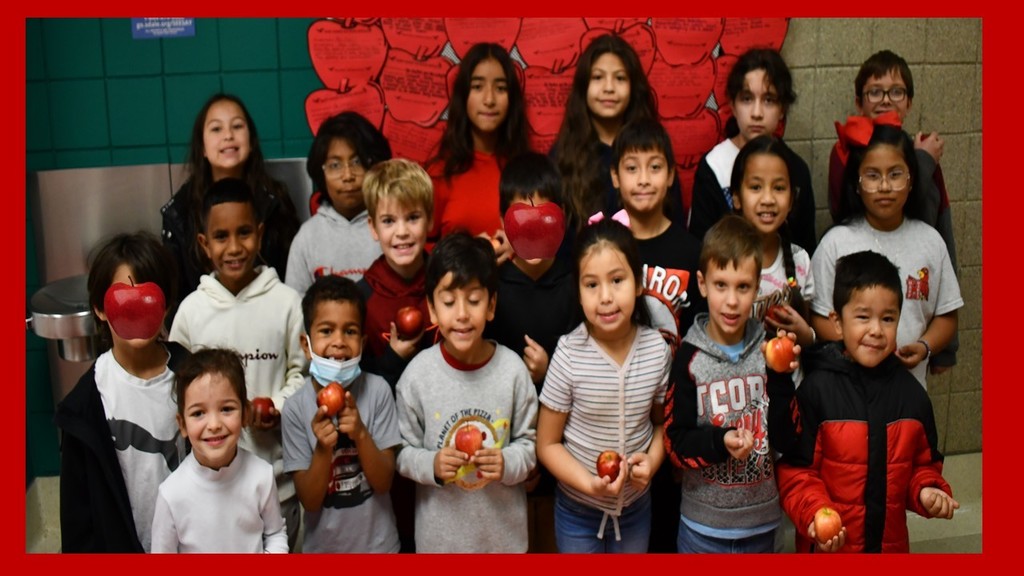 FRIDAY NIGHT IS GONNA BE AWESOME AT HARP!! We hope you can all make it out to the Family Fall Festival:-) Doors open at 5:30 - $1 entry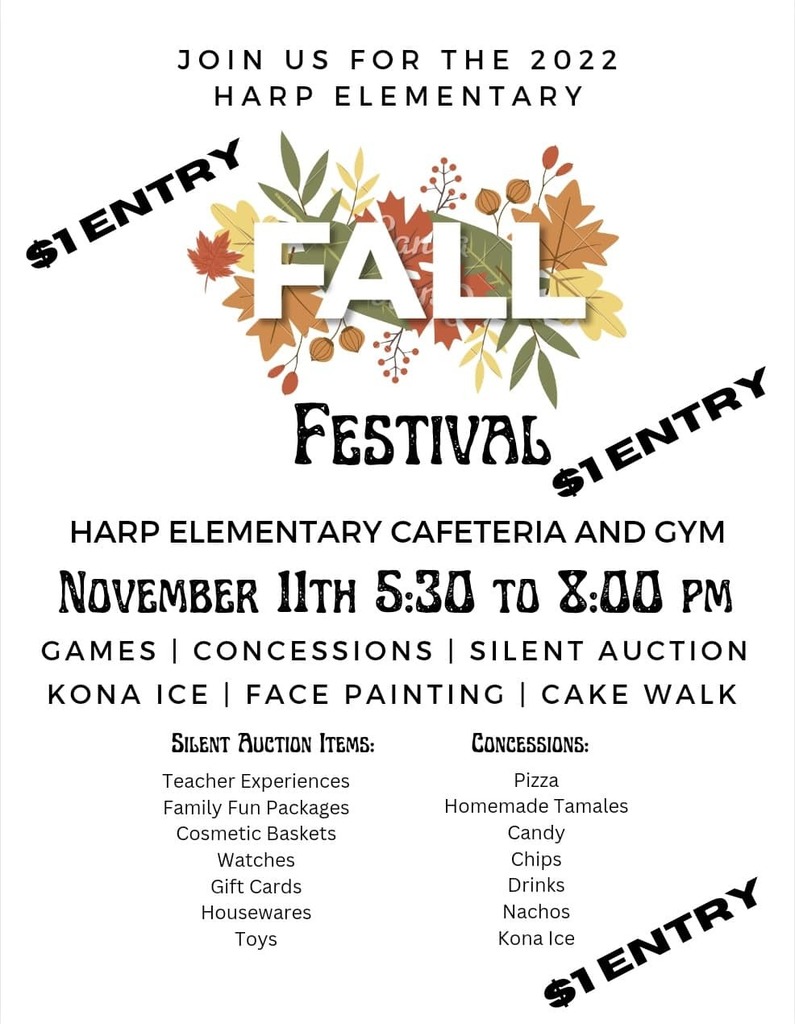 SPELLING BE WINNERS! After a 12-round battle, Joshua Tran came out on top as this year's Harp Spelling Bee champion. Adilene Linares finished as runner-up after going toe-to-toe for several rounds in the championship. Congratulations to all our bee participants this year. We wish Josh and Adilene good luck at the District Bee in December. Josh will also represent Harp at the Washington County Bee in January!! Good luck you guys!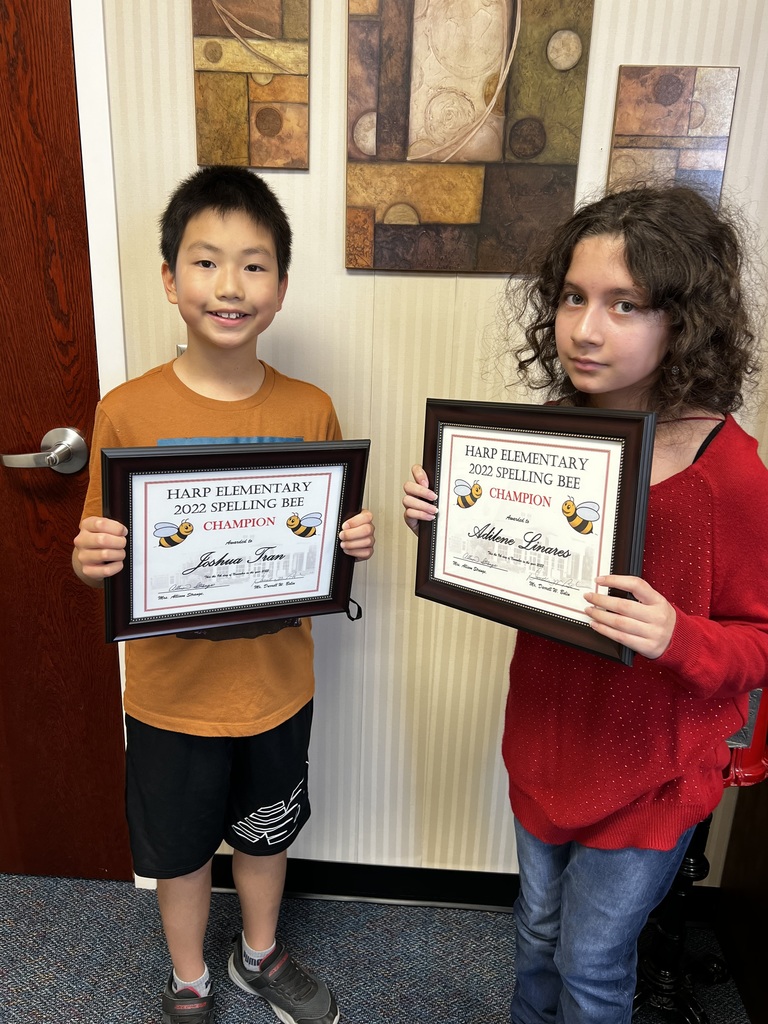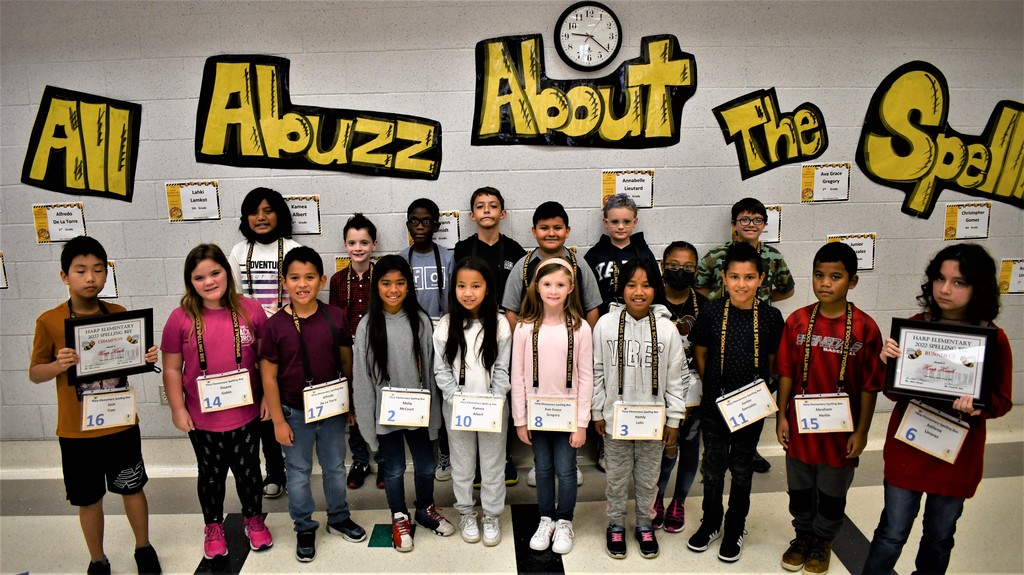 Spelling Bee: We will be live streaming the school spelling bee tomorrow morning at 8:30. We wish all our spellers good luck!! Live stream link:
https://youtu.be/boLt5MMuq9Y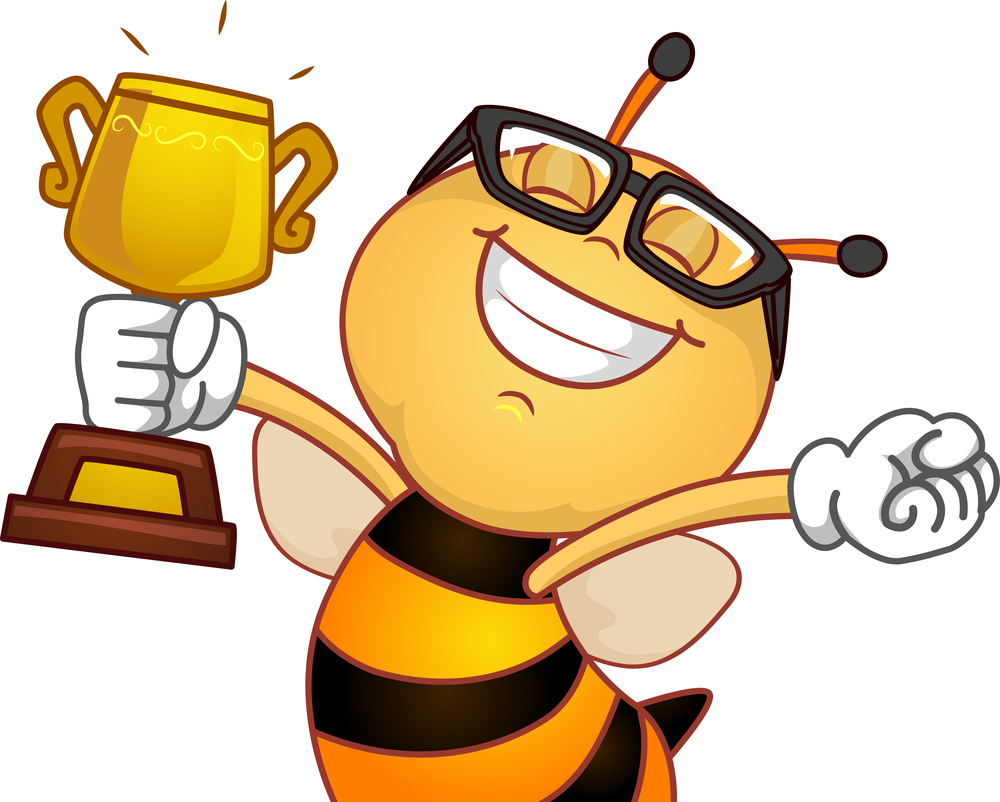 GOOD APPLE TIME!!!! Congratulations to this weeks Good Apple Award winners! Way to go Hawks!!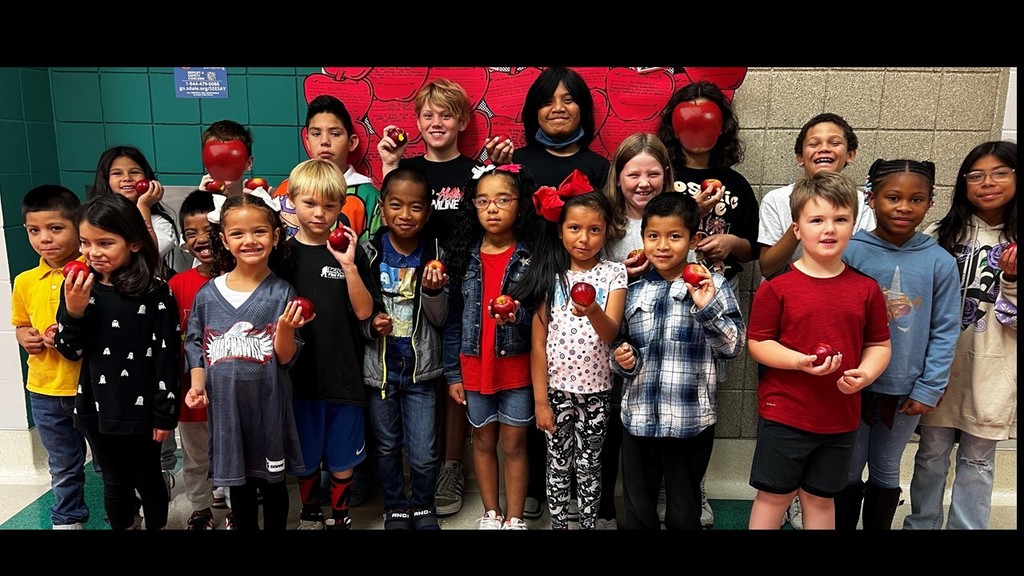 Reminder: Family Literacy Night is tomorrow evening!!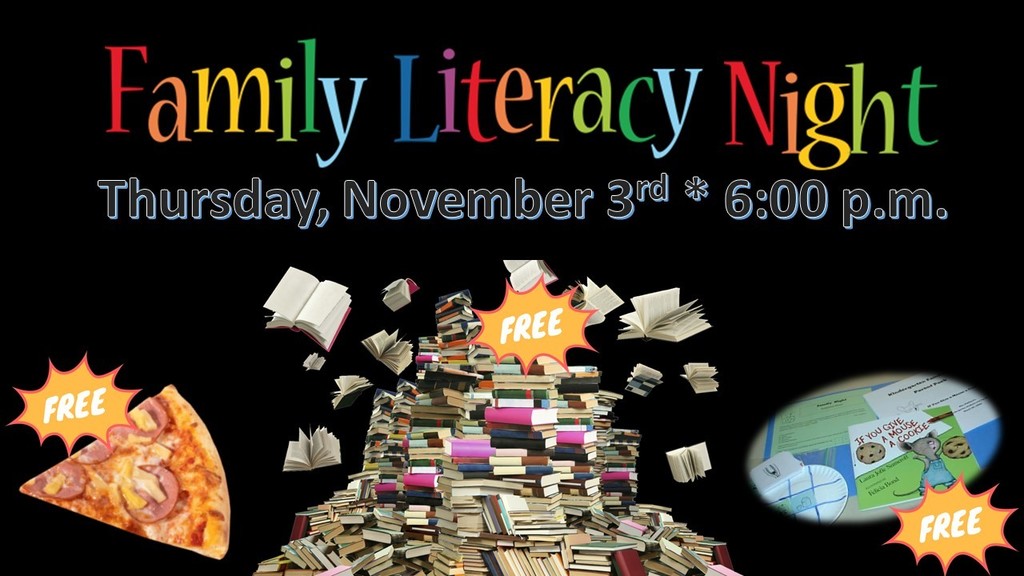 Red Ribbon Week Continues! Events for the rest of the week for those that choose to participate: Tuesday - "Share your heritage" or "School Spirit" Wednesday - Crazy Hair and Sock Day Thursday - Pajama Day Friday - Harp Hawk Color Day

BOOK CHARACTER PARADE TOMORROW! Tomorrow morning we will have our storybook character parade through the school. (Just a reminder costumes that are scary, bloody, or feature weapons will not be allowed.) We look forward to seeing the clever and imaginative storybook character costumes in our parade tomorrow.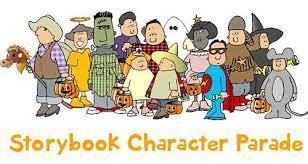 IT'S GOOD APPLE TIME!!!!!!!!!!!!!!! Way to go Harp Hawks....keep up the great work:-) #harphawsrock

REMINDER: MONDAY OCTOBER 24TH IS A TEACHER WORK DAY. Students will return to Harp on Tuesday, October 25th.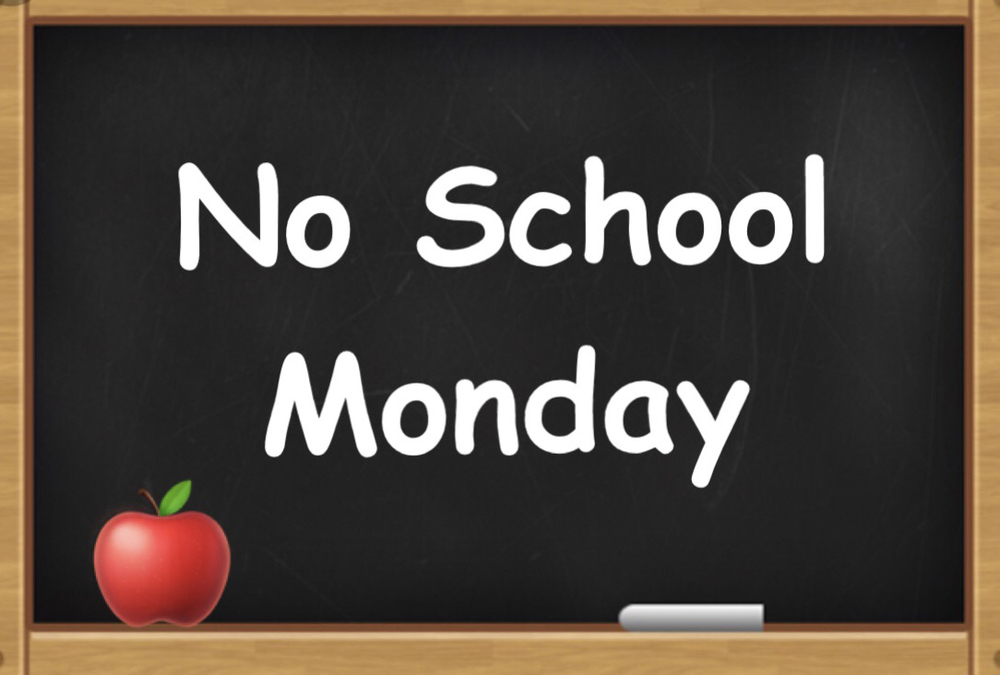 3rd Grade Program - "Decades of Music" Our third grade performed for our Hawks today and were awesome! We hope you can join them next Tuesday evening (10/25) as they perform for grown ups. Way to go Hawks!!